Dolphin watching Kalpitiya
Sri Lanka Day Tour Package 6
with this Sri Lanka 1 day excursion we will visit Kalpitiya.

Kalpitiya gives you an opportunity to watch hundreds of dolphins swimming alongside and diving under your boat. Dolphin watching in Kalpitiya, has become one of the main wildlife attractions in Sri Lanka. Spinner Dolphins are mostly spotted in Kalpitiya waters. These spectacular creatures will leave you wanting to return for another sighting of their magnificent acrobatic displays in the water and air. In Kalpitiya between October and May it is the best time to see superpods (thousands) of dolphins.
Tour Summary:
Start Time:
Departing at 05:00 AM from Airport / Negombo would be ideal.

End Time:
approximately: 01:00 PM..

Availability:
October till May

Transfers:
Hotel / Airport - Tour - Airport / Hotel.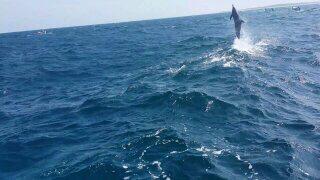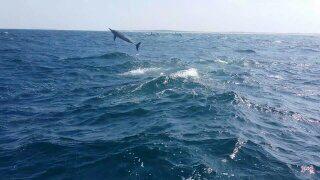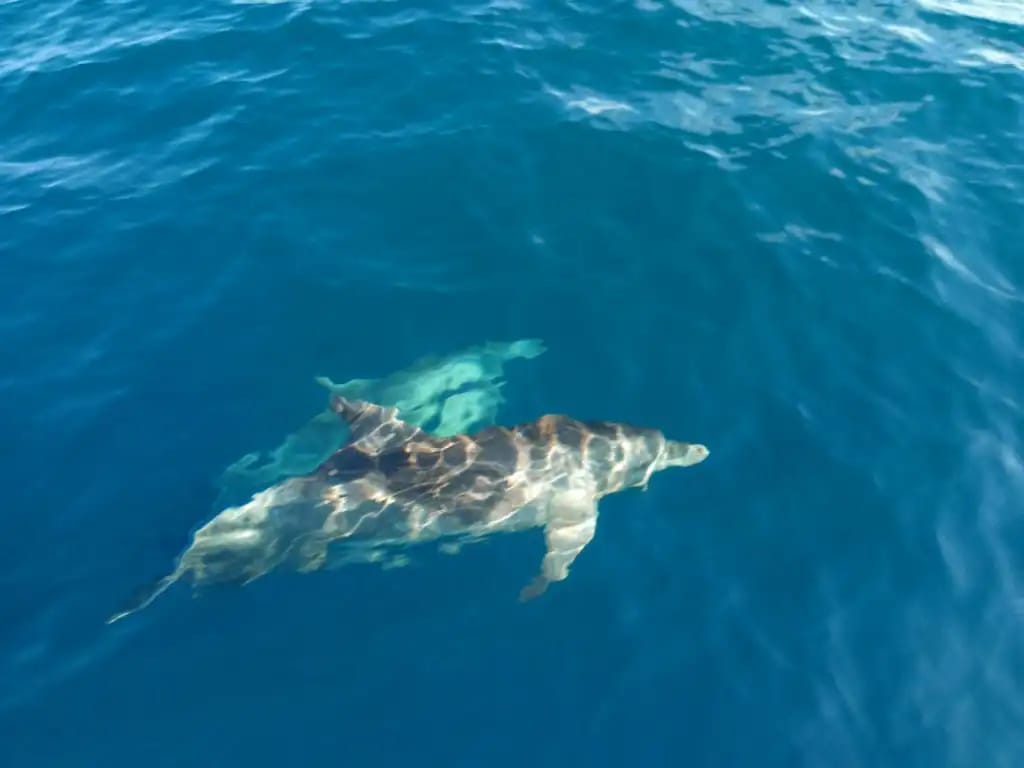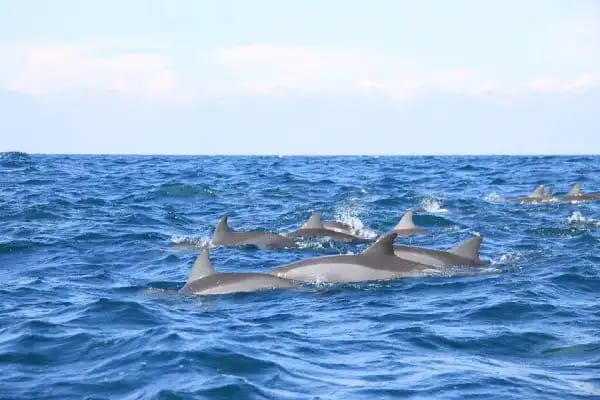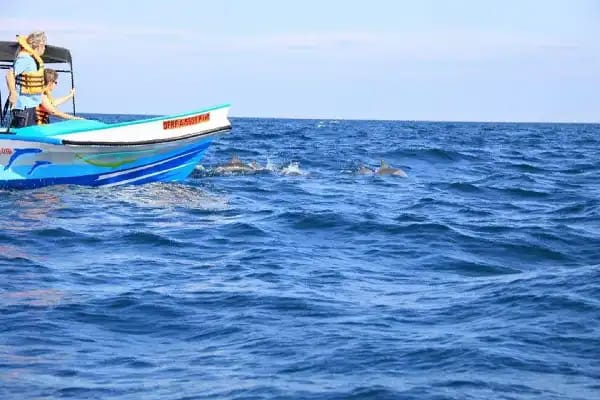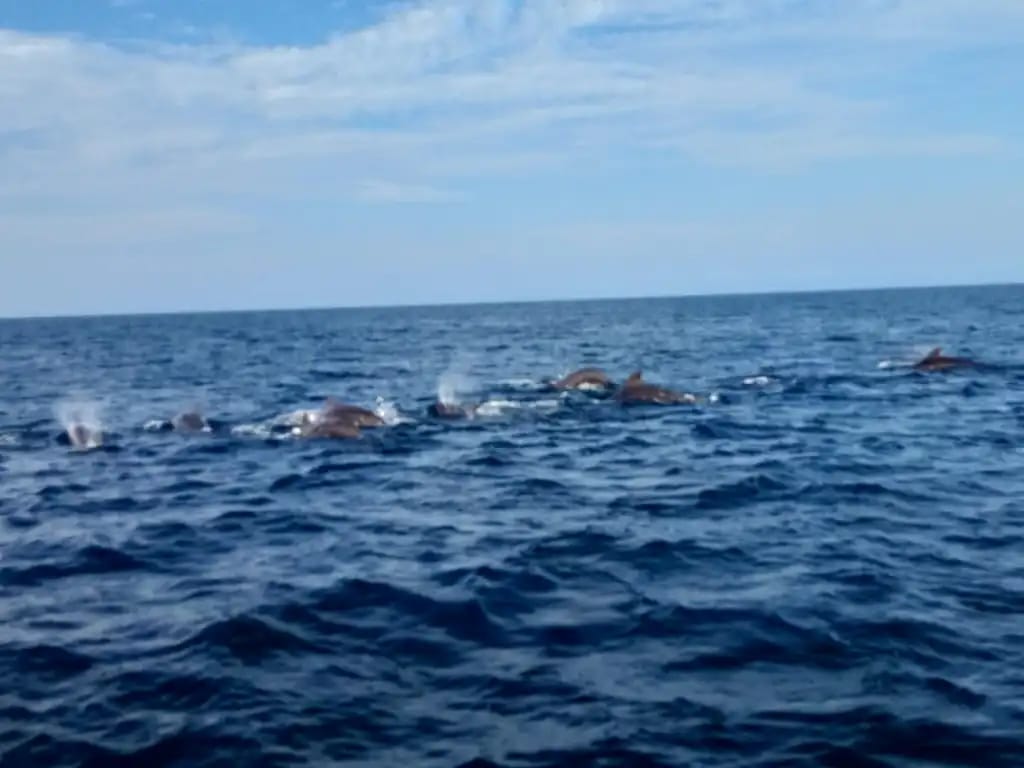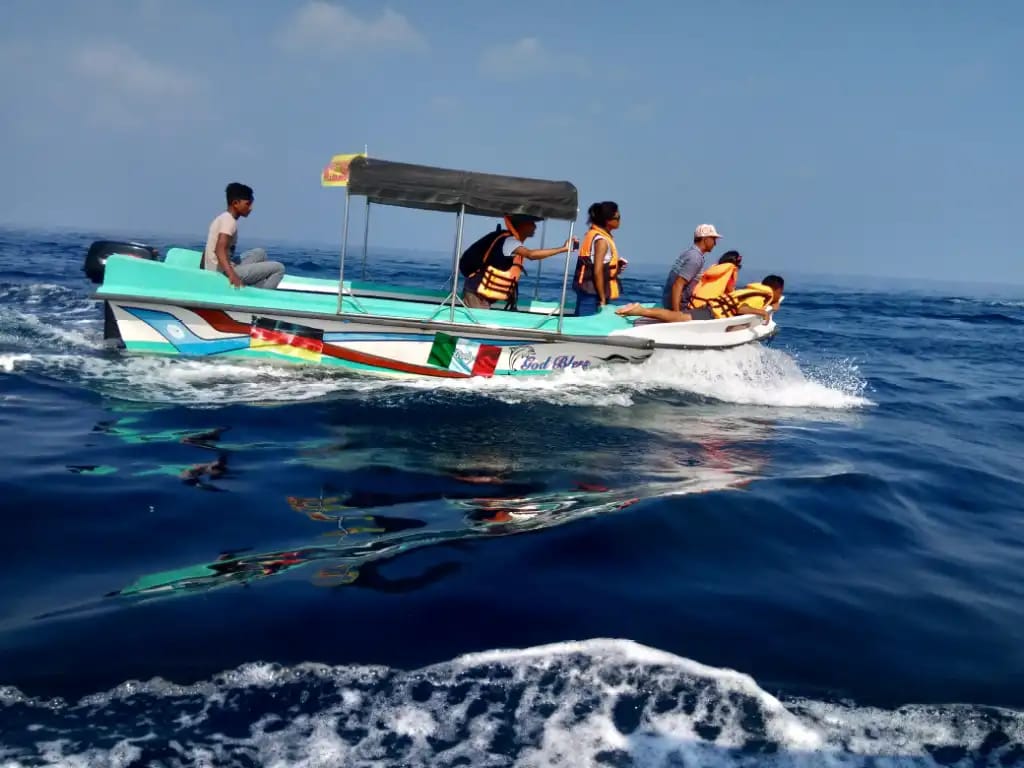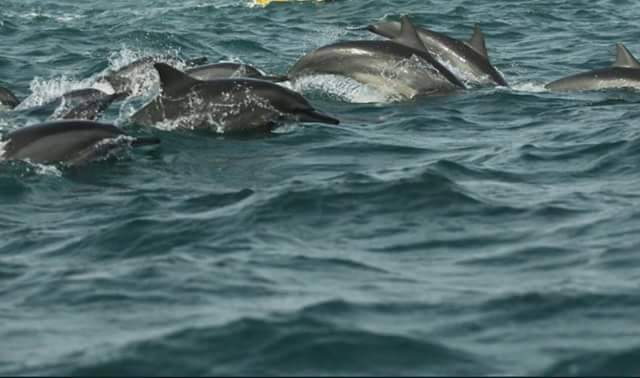 Question: Can I start the tour direct from the Airport when my flight arrives later then 07:00 AM.

Answer: Yes, you can start the tour from the Airport even when your flight arrives later then 07:00 AM. It is depending on you arrival time but maybe we cannot visit all the places mentioned in the itinerary.


Question: Do we stop for lunch?

Answer: Yes, we leave you free to choose when and where you want to take lunch.


Question: If we dont like to visit a spot mentioned in the itinerary do we have to go to that spot?

Answer: No problem, if you decide during the tour that you dont want to visit a spot, we will not visit the spot. If these spot require entrance fees we will pay them back to you.


Question: Is this a private tour?

Answer: Yes. It is a private tour, no other people will join your during the tour